Inspired Creations.
EC classes are fun, open to people of all ages and skill levels, and completely free of charge. All you have to do is show up, and the inspiration will be there waiting for you. Materials are provided, but we do encourage a donations so that we can continue to offer this wonderful service.
farm made soap.
EC soaps remind us of life, love, and generosity. They are hand-crafted with farm-fresh goats milk and they are wrapped in the artwork created by cancer patients and survivors.
Our soaps will nourish your skin and the proceeds of your purchase will help fund additional art classes for cancer patients and survivors.
buy now. →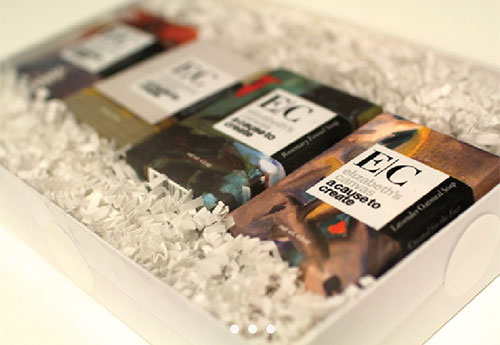 +1 pendant.
Battle cancer with creativity! The +1 piece is a symbolic pendant dedicated to all those who stand by their loved ones during their fight against cancer. +1 Reminds us that we are always connected to the ones we love.
buy now. →